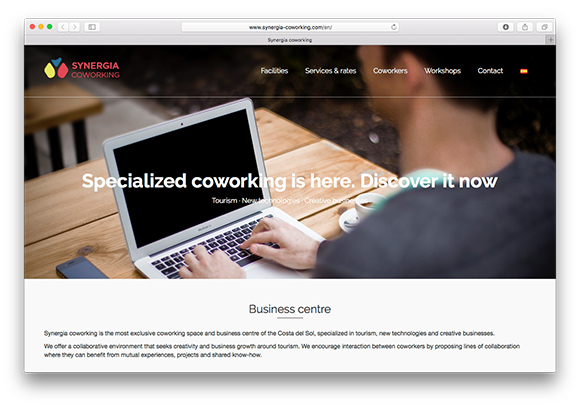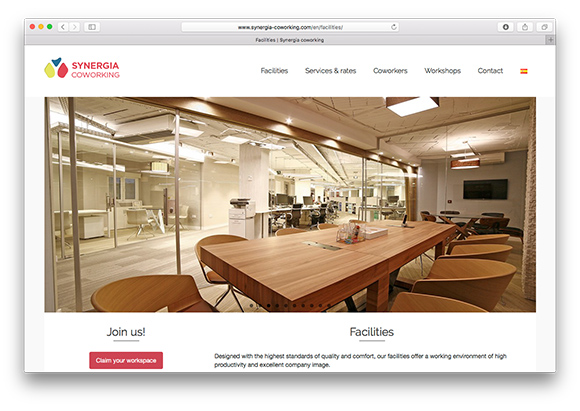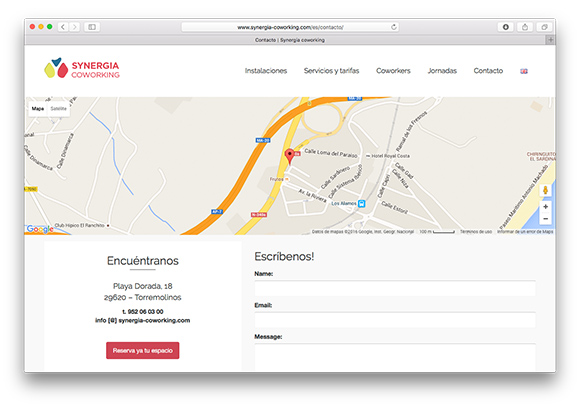 Synergia coworking
Synergia coworking is a space located at Synergia business center in Málaga, Spain for proffessionals specialized in tourism, new technologies and creative businesses. It offers a collaborative environment that seeks business growth around tourism.

Inaugurated on septemer 2015, they where in need for an image identity and web page.

The web web page was asked to be live ASAP with little to no budget. It had to be easy to maintain, it needed to have multi-lingual support and present the current hosts at the building. For that reason, a Wordpress system was installed using a free modified template. The web page, accessible at www.synergia-coworking.com was made in 3 days-time, involving installation of Wordpress and plugins, choosing of the theme, creation, translation and proof-reading of the content, selection and edition of photography and setup of different analytics systems.

Bonus: Main social profiles such as facebook, linkedin and google plus were created and skinned by the following day!