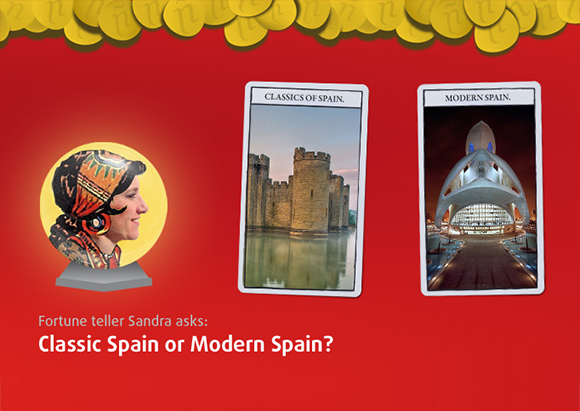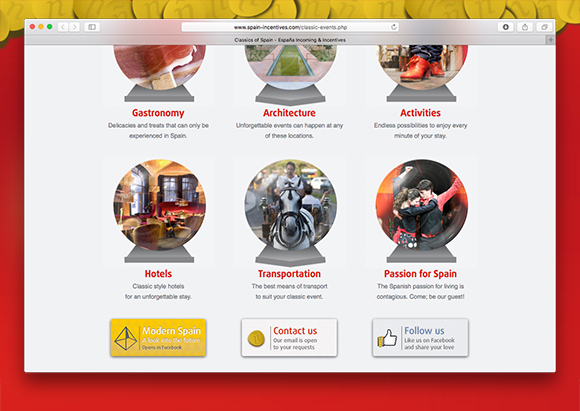 Classics of Spain
A journey into the Spain of your choice.

This campaign for España Incoming & Incentives offered two perspectives of Spain to sell the destination as an ideal candidate to host an incentive, congress or any type of business trip.

Those opting for the classic Spain would be received at a landing page created for the occasion, while those looking for ideas of modern Spain were sent to a photo album hosted at the Facebook fan page.

One of the ideas of this campaign was to measure the use of Facebook at work, as the it was sent as a newsletter during work hours.